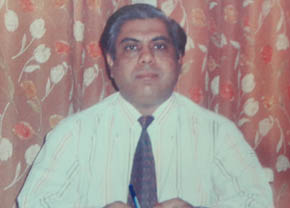 Er. A.K. Kaushik
Secetary / Patron
Unnati Management College
India has established itself as a highly potential market in the face of intense competition. Given such an environment, it is inevitable that the national and international companies recruit people with good graps over communication ability and sound knowledge in respective fields. At Unnati Management College, the students are given necessary educational input to ensute that they understand these developments and respond effectively to these changes.
Towards this end, Unnati Management College imparts requisite knowledge throgh of a rich course curriculum. We consistently focus in experiential learning consideration with a sence of commitment to motivate and co-ordinate team based approach to learning in the effective holistic development of our students. We are committed to our tasks and will make continuous endeavor to meet the expectations of the corporate world. At Unnati Management College "Excellence is our passion".
It is really heartening to note that the astounding success achieved by Unnati Management College in Western U.P. in a very short time is on account of its innovative strategies which are very different from the conventional strategies followed by other educational institutions.
Instead of following the conventional wisdom of channelising their energy & resources towards 'expansion' & 'economy of scale', Unnati Management College is steadfastly proceeding towards attaining the reputation of being the right place for acquiring education at par with global standards.
The Society is religiously following its vision of being reckoned as the Agra competition College Society of education institutions in the region providing holistic education. Such all-encompassing education provides the ladder to its alumni to become successful in their endeavors both professionally and socially.
Its intense focus on summer internship and final placement of students of all branches of under its umbrella is the barometer of its unflinching commitment to sincerely looking after the well- being of its pupils. Quality placement is what they are striving for & I have no doubt that the alumni of these institutions will be holding premium posts in reputed organizations in various industries.